THE HAGLÖFS RESTORED PROCESS
Curious how the whole restoring process works?
Let's take a closer look: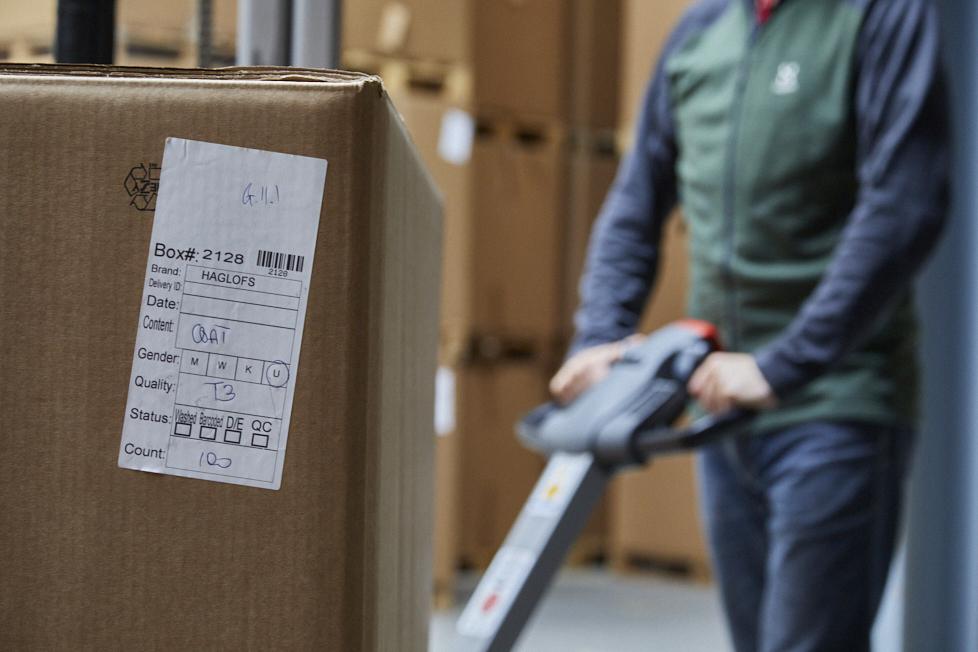 ARRIVAL
First, we receive the products either directly from our customers or from our stores and customer service centers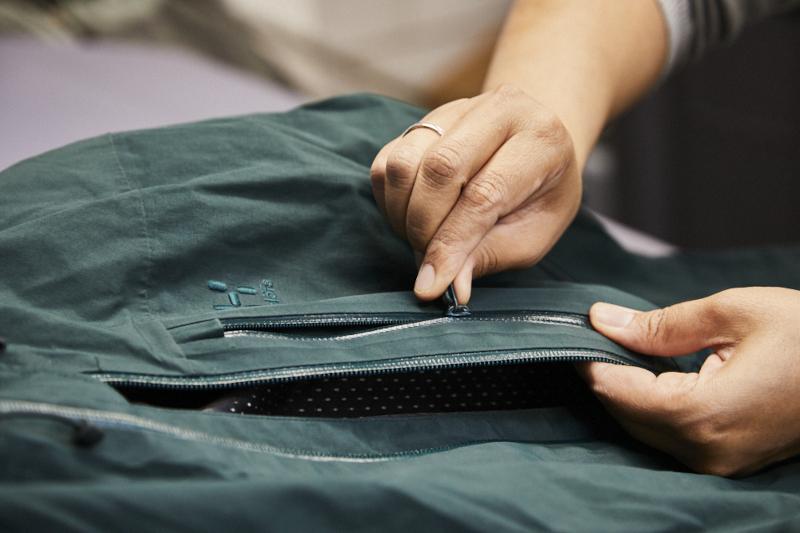 SORTING
Once the products arrive at the warehouse, they are individually inspected by hand to identify any issues. If they have the potential to be restored, they move to the next stage. Any product that can't be restored goes to recycling. Nothing gets discarded.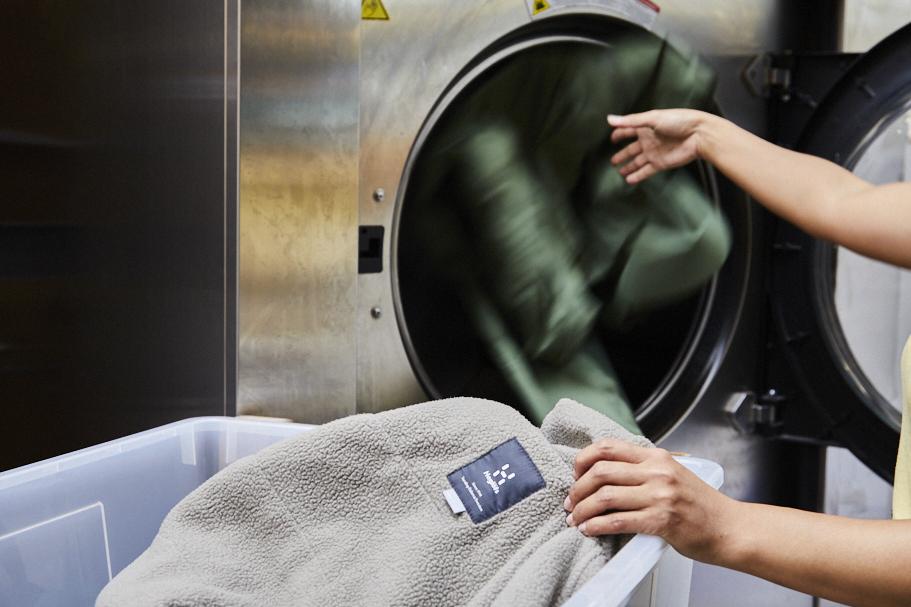 CLEANING & REPROOFING
All gear is then professionally cleaned, and any waterproof products get a reproofing treatment.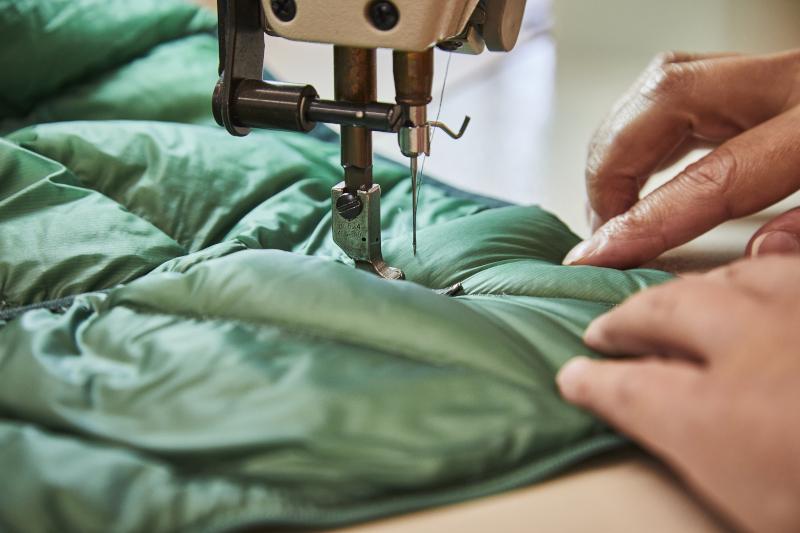 REPAIRING
Every item in need of a repair is allocated to the team of professional tailors, who restore it respecting the original design and quality standards. Sometimes the repair is minor such as a missing button, and sometimes the item needs a little more attention to get it back in the game.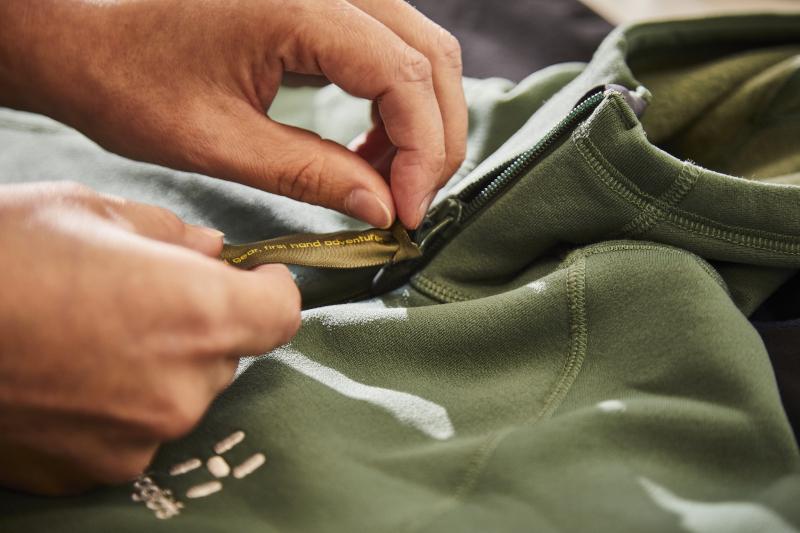 QUALITY CONTROL
After being cleaned and repaired, all Haglöfs Restored items go through a strict quality control process to ensure they meet our high-quality standards. We want you to receive a perfectly clean, functional, and good-looking item in the mail.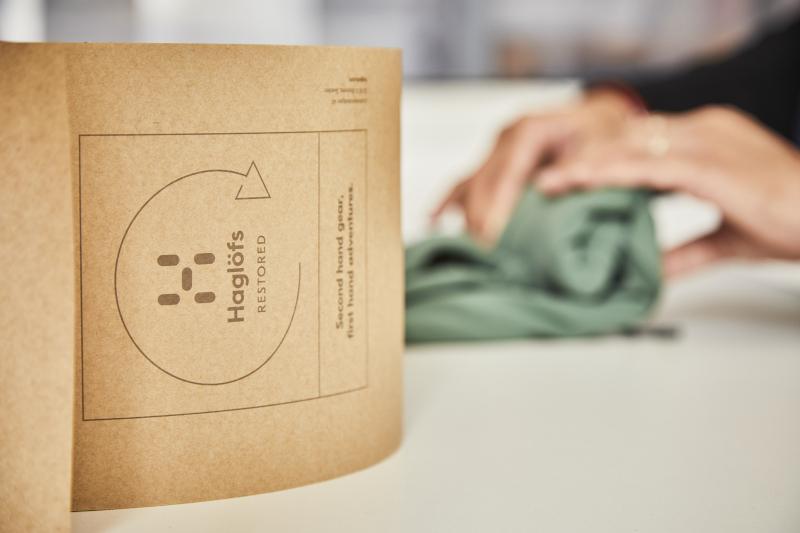 LABELLING & PACKAGING
Finally, all Haglöfs Restored items get labeled, packaged, and put up in the Haglöfs Restored shop – ready to find a new owner and new adventures.